Unbound just launched the Palma, a vibrator that doubles as a statement ring.
The sleek bullet vibe has five unique vibration settings, including one you can totally customize.
It's also waterproof and comes in ring sizes 5 to 10.
If you think there's nothing sexier than having a secret, especially when that secret involves sex, you haven't lived until you've accessorized with a vibrator. Yup, you read that right. Unbound just launched the Palma, a new bullet vibrator that looks like a statement ring, so you can—and tbh, totally should—wear a vibrator on your next night out.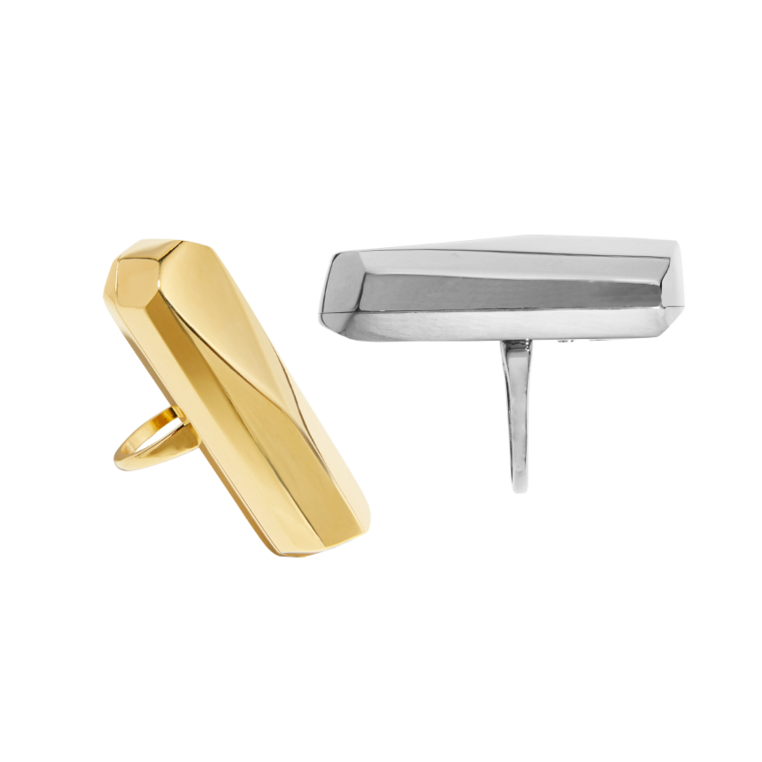 I mean, you're already feeling yourself and your lewk anyway. Now, you can actually feel yourself whenever you want. Plus, this sleek wearable vibrator—available in your choice of gold or silver finish—will complete any ensemble.
Besides looking super trendy, the Palma might just be the ultimate "cool girl" accessory because—let's be real—owning your sexuality is pretty much the coolest thing you can do. "Palma's haptic technology puts the power of pleasure in your own hands," Polly Rodriguez, the CEO of Unbound exclusively tells Women's Health.
And while this vibe is small enough to fit on your finger, it still packs a seriously satisfying punch. The waterproof (yesss!) vibe features five unique vibration settings—low, medium, high, tilt responsive, and custom. "Tilt and Tap mode allow you to increase vibration or create patterns simply by using hand gestures," Rodriguez explains.
Whether you tilt the vibe to increase vibration or set a custom pattern and just let it do its thing, its uncomplicated design (one button does it all) means you waste less time worrying about which button to push and more time relaxing, which is kinda the whole point.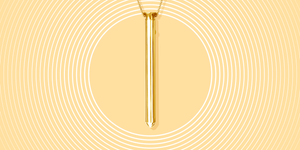 Of course, the Palma isn't the first wearable vibrator to hit the sex toy market. The Crave Vesper vibrator necklace first came out in 2012 and features a similarly sleek look. But the Palma has a distinct advantage over its predecessor because you wear it on your hand, making the transition from dinner time to sexy time seamless.
"While other wearables are often relegated to the bedroom, Palma can also be worn as a statement piece of jewelry that's the ultimate conversation starter," Rodriguez adds. (Translation: It'll definitely turn up the heat on any date.) So the only question is: What are you gonna wear with it first?
Source: Read Full Article