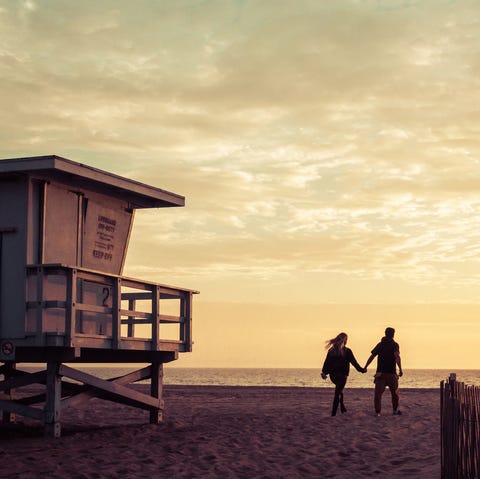 So you managed not to make a fool of yourself on a dating app, and you actually scored yourself a date. Congratulations, good sir!
Now that you're done patting yourself on the back, you've got a first date to plan. You don't want to mess this up and suggest she watch you play video games or give you accounting advice—unless you're trying to get ghosted, that is.
Drinks or coffee are a lot of guys' go-to options, and that's fine. But if you want to stand out from the 45 other Tinder dates she's been on, here are some first date ideas that'll almost certainly help you score a second.
Think outside the (lunch) box
Sure, you could go to a great restaurant. We're sure she'd love it. But if you're looking for alternative food-centric first date ideas, read on.
If your date is during the day, head to your local market, pick out your favorite fruit, cheese, and bread, and have a picnic in the park. This will show that you're sophisticated without being over-the-top.
If it's in the evening, try a cooking class or a food seminar, such as this goat cheese seminar at the French Cheese Board in NYC. It'll be romantic, educational, and also highly delicious.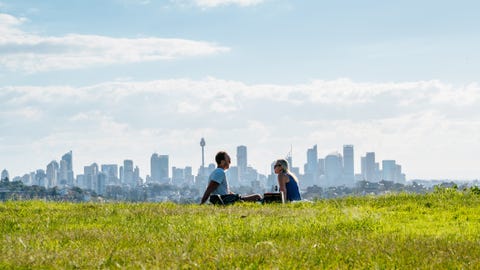 Getty ImagesJean-Jacques Halans / EyeEm
Check out the local arcade
With shows like Stranger Things all but taking us back in a time machine, our nostalgia for the '80s—even for those of us who weren't even born in the '80s—is kind of huge. If they have the bug, bring them to the local arcade. There's always something for everyone, even if you're not great at video games.
Grab a Tab, saddle up to Ms. Pacman on Atari and have an awesome afternoon of no-frills fun. You'll get to see if they have a competitive side and how they manage themselves under pressure.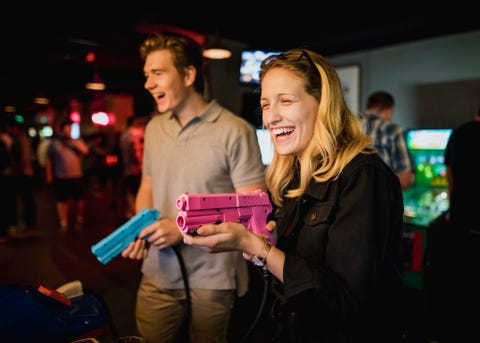 Getty ImagesSolStock
Visit the aquarium
Little mermaid references aside, this date will be one for the books. It may sound like something right out of childhood, but a trip to the aquarium could potentially greatest first date of all time if your potential boo is an animal lover.
Going through the overhead glass aquariums in the moody, oceanic light is weirdly hot. Score extra points by taking them to one of the dolphin shows. Everyone likes dolphins. Otherwise, they are a MONSTER.
This Redditor swears that a trip to the aquarium was the greatest first date of all time. In this case, the silly username does not discount from the legitimacy of the advice:
From TheyCallMeShitHead: "I took a girl to an aquarium about 2 months back and she fucking loved it. My friends said girls would think it was lame. We had a great time, though. We actually walked through the whole thing twice. I mean we also went to a nice dinner and a few other things, but the aquarium was the highlight of the evening."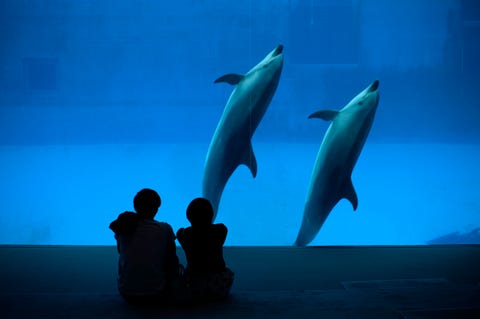 Getty ImagesPhoto taken by Bong Grit
See some live music
You don't have to shell out to see some awesome live music. Google around and see where local pubs have live bands playing. Whether it's jazz, country, or rock, you'll be able to find something to fit your needs. Check in with your date and see what kind of music they're into. Most of the time, seeing live music is free. If there's dancing, even better! Show off your moves, even if you don't have any rhythm.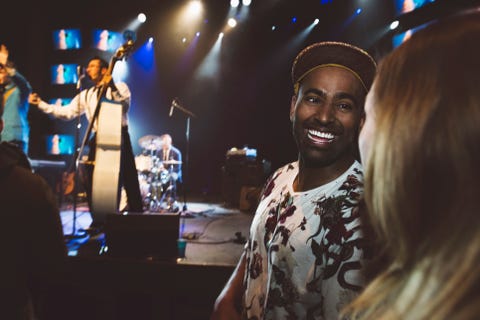 Getty ImagesHero Images
Trivia night at the pub
Trivia is a fun and cool way to show off your knowledge. There is usually very little pressure, and if you keep it light, you won't embarrass yourself or look silly. Everyone gets stumped and everyone gets some questions correct.
Hit up a pub trivia night on a weekday (you don't want to get over-sauced on a first date). You might be delighted to learn you both have an encyclopedic knowledge of South American geography, summer hits of the '90s, or legendary sports commentators.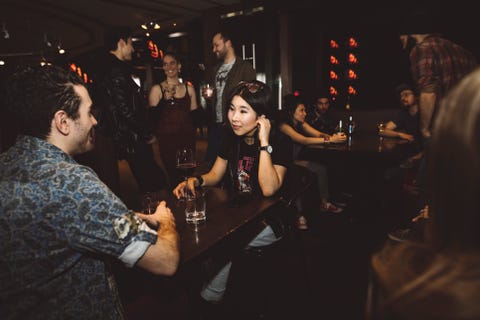 Getty ImagesHero Images
Do an escape room
An escape room is where you're locked inside a room with various clues and need to use teamwork to solve a series of puzzles in order to find the code to unlock the door. Don't worry, you won't be trapped forever. There's a timer that determines how long you have to get out of the room.
This is not a date for someone claustrophobic so, be sure to ask your date before planning this little adventure. It's a good opportunity to see how they work as a partner in solving in mysteries… and maybe as a partner in life.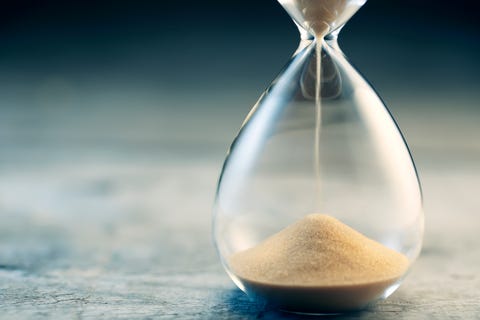 Getty Imagesbernie_photo
A hike in the great outdoors
If you paid attention to their Instagram pics, you'll know whether or not this sexy person is into outdoor adventures. If you see a lot of gym pics, biking outings, or rock climbing, ask them to go on a wilderness adventure you with.
Head out on a day hike! Check out our list of the best hikes in America — and don't forget your CamelBak, because dehydration is not sexy, my dudes.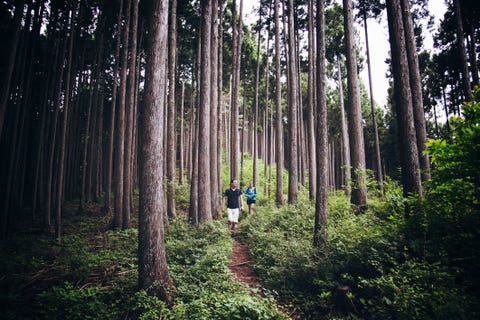 Getty ImagesKohei Hara
Miniature golfing
It doesn't matter how cool you think you are, you are never too cool for miniature golf. And if your date thinks they are too cool for it, they are not the person for you!
This is a hands-on date. You pretty much have to put the phone away, hold your putters, and chat while you're playing. It's a excellent opportunity to get to know one another, while focusing on a (somewhat) physical activity.
Plus, it's super affordable and you don't have to be a professional golfer to play. Anyone can do it so, it's a game without and frustrations. Unless, of course, your ball keeps getting swallowed up by one of those monster-themed holes.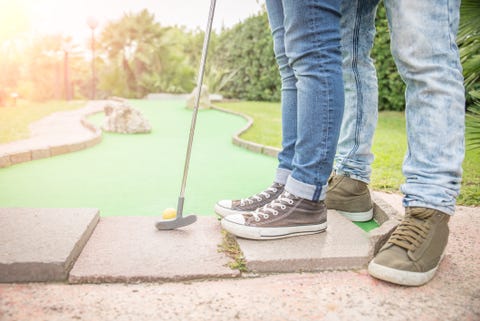 Getty Imagesoneinchpunch
Brunch on a sunny day
Depending on the time of year (and weather), brunch is always a wonderful idea for a date. Nothing says, "I dig you" like waffles and a mimosa. Brunch has a sexy appeal like a dinner date, with all the convenience of a day date.
Do not—and we repeat, DO NOT— go somewhere with bottomless drinks. This may be a fun thing to do with friends, but on a date, it has potential for disaster. Keep it to one or two drinks, have some pancakes, and enjoy a nice walk around town afterwards.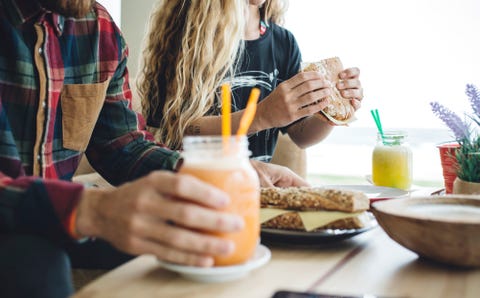 Getty ImagesWestend61
Try karaoke
If you're looking for something creative, invite your date to do Karaoke. Showing someone you're not afraid to make a fool of yourself is a huge turn on. Being willing to get up there and show vulnerability is straight up cool.
Does singing to The Killers sound absolutely mortifying? Then you should do it for a first date. There is no time like the present to face your fear of public singing. You can't break more ice than by singing to Celine Dion in a dingy dive.
Anyone who would be willing to sing in front of a first date is someone worth dating.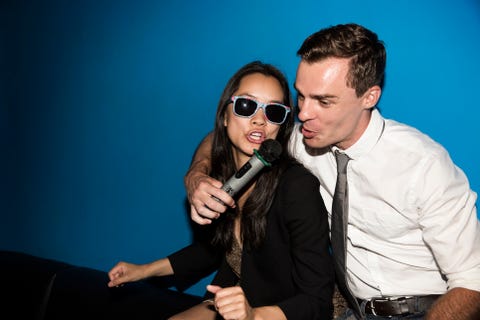 Getty ImagesCavan Images
Take an art class
Doing an art project is a great way to get to know someone, according to Scott Stanley, Ph.D., co-director of the Center for Marital and Family Studies at the University of Denver and the author of The Power of Commitment.
"Being creative together reveals parts of the self — your values, dreams, fears," Stanley previously told MensHealth.com. "And no one has to be interrogated or feel threatened or exposed. It comes out very organically in creative expression."
Why not do a BYOB paint class? There's no pressure: Even if your finished project isn't Louvre-worthy, it'll give the two of you something to laugh at. You could also try your hand at pottery, because take it from Ghost: pottery is hot AF.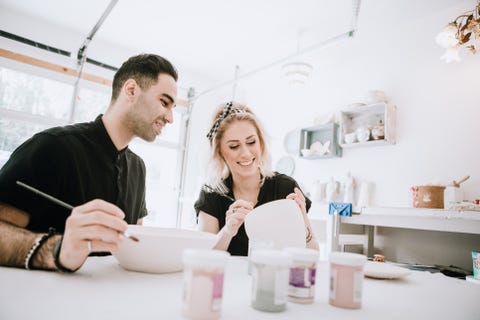 Getty ImagesRyanJLane
Go for the classic movie date
A movie date will always be a winner, no matter how obsessed with streaming we become. A dark theatre, candy, popcorn, and an opportunity to be silent and not make any small talk is pretty much an idea scenario.
A movie ticket a little out of budget these days? Work around it. Make a fun game out of going to the local shop to buy candy to sneak in. Everyone can appreciate saving on those insane concession stand prices. Plus, matinee shows are way cheaper. Opt for a day movie to break up the weekend.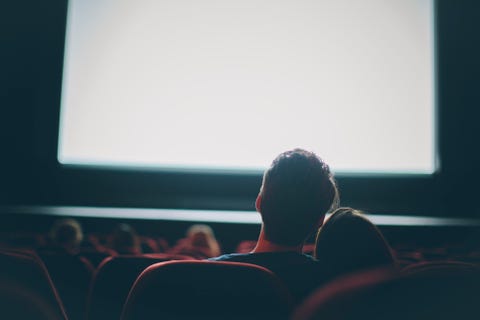 Getty ImagesEVOK/B.Price
Go to a museum
No matter where you are, there is always a cool museum to see. Even if it's the local historical society in your town, you'll always learn something. It's cool to learn something with someone you're interested in dating.
If your date is more into art, check out your local or nearby art galleries. Exploring new places and submerging yourself in culture will not only ease the tension of strained conversation, but will give you things to talk about for many dates to come. We think it's safe to say that the less awkward silences on those first few, crucial dates, the better.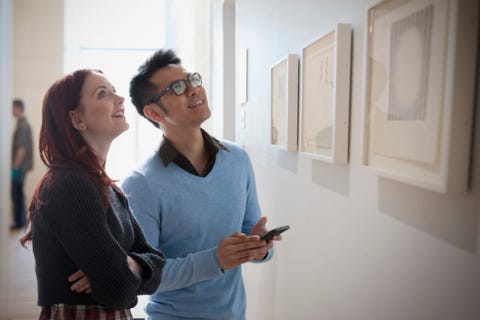 Getty ImagesJose Luis Pelaez Inc
Check out the local farmer's market
Farmer's markets make for great first dates because you're on your feet, walking around, and there is plenty to look at and see. You don't have to worry about finding things in common because you have plenty of flowers, produce, and eclectic art to offer an opinion on.
Offer to buy your date and ice cream and see how they feel about the local flavor. You're surrounded by food so, do they like to cook? Do they have a vegetable they can't stand? What do they think about hokey, handmade wine stoppers? What's not to love about this?
What's more, if there is't a farmer's market that weekend, look up if your town or city is doing anything special. For instance, Boulder, CO, has Peach Festival; Woodstock, IL, has Strawberry Fest. All of this information is available online.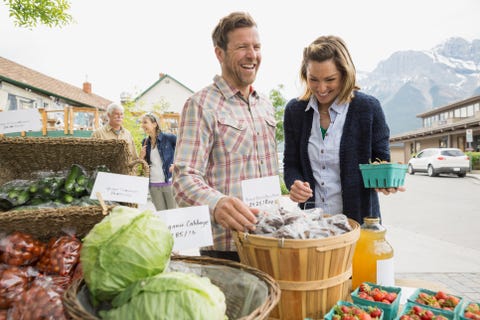 Getty ImagesHero Images
Need some more budget-friendly ideas?
Despite what you've seen on The Bachelor, you actually don't need to shop for jewelry, rappel out of a helicopter, or attend a private concert in a Medieval castle to woo your partner.
"Whether you are on a budget, or you are just cheap, there are plenty of date ideas that can be both engaging and affordable," Brittney Smiejek, a matchmaker with the dating website Three Day Rule, previously told MensHealth.com.
The possibilities are endless, honestly: You could go to the beach, visit a local tourist attraction, or hit up a free night at the museum. If dinner is part of your plan, skip the restaurant and do a home-cooked meal instead. You could even head to the park and watch the sunset — just don't spend the whole time Instagramming instead of getting to know each other.
For even more low-budget date ideas, click here.
Source: Read Full Article