Want a healthier gut? Better digestion? Probiotics may be what you need, and this year, they'll be virtually everywhere.
In addition to more diverse cuisine and bread making a major comeback, among other food trends for 2019, probiotics and gut-healthy products have topped nearly every list, from Whole Foods to Forbes.
But what are probiotics?
Simply put, probiotics are live bacteria (also called "good" bacteria) and yeasts that help keep your gut healthy.
According to the National Center for Complementary and Integrative Health, probiotics may help with symptoms of irritable bowel syndrome, and some may help prevent diarrhea caused by infections or antibiotics. The NCCIH also notes that other studies have found that probiotics can also help prevent or treat allergic disorders, like eczema, tooth decay, liver disease and the common cold. On the other hand, a study published in the journal Cell found that probiotics may not do anything at all.
And that's fair. While plenty of research has been conducted, there's still a great deal left to learn about the microorganisms.
Now, you're probably asking, "But where do I find probiotics?"
Historically, probiotics were widely consumed through fermented foods, like kimchi, sauerkraut, yogurt and tempeh. However, Whole Foods predicts a boom in shelf-stable probiotics, stating, "[W]ellness-focused brands are making it easier to get more probiotics in your day by adding functional probiotic ingredients to your pantry staples through products like granola, oatmeal, nut butters, soups and nutrition bars."
So, what do you think? Want to give probiotics a shot? Ahead are some of the most popular snacks packed with probiotics.
Probiotic chips
Farmhouse Culture Sea Salt Kraut Krisps, $2.99 at Thrive Market
Probiotic snack bars
GoodBelly probiotic bar in cocoa-peanut butter flavor (10-pack), $25.41 at Amazon
Probiotic dark chocolate
Bouchard Dark Belgian Chocolate, $24.85 at Amazon
Probiotic vegan snacks
Vegan Rob's Probiotic Cauliflower Puffs, $2.29 at Thrive Market
Probiotic muffins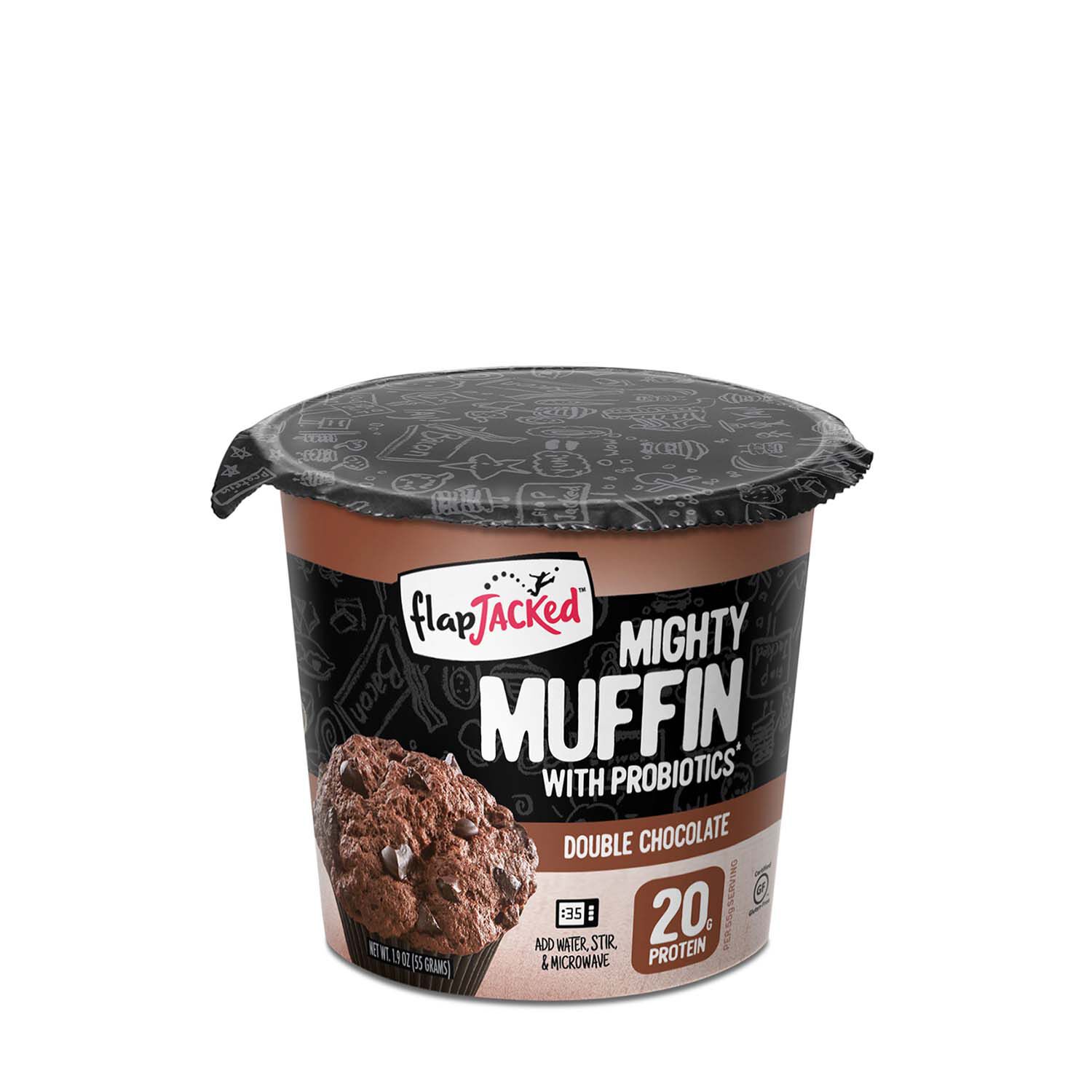 Flapjacked Mighty Muffin, $3.19 at GNC
Probiotic granola
EFFI Chickpea Granola in Powerful Walnut flavor, $8.99 at Amazon
Probiotic beet chocolate
Farm & Oven Beet Dark Chocolate, $11.35 at Amazon
Probiotic protein balls
Health Lab Mixed Berry Probiotic Ball (12-pack), $16.66 at Amazon
Source: Read Full Article