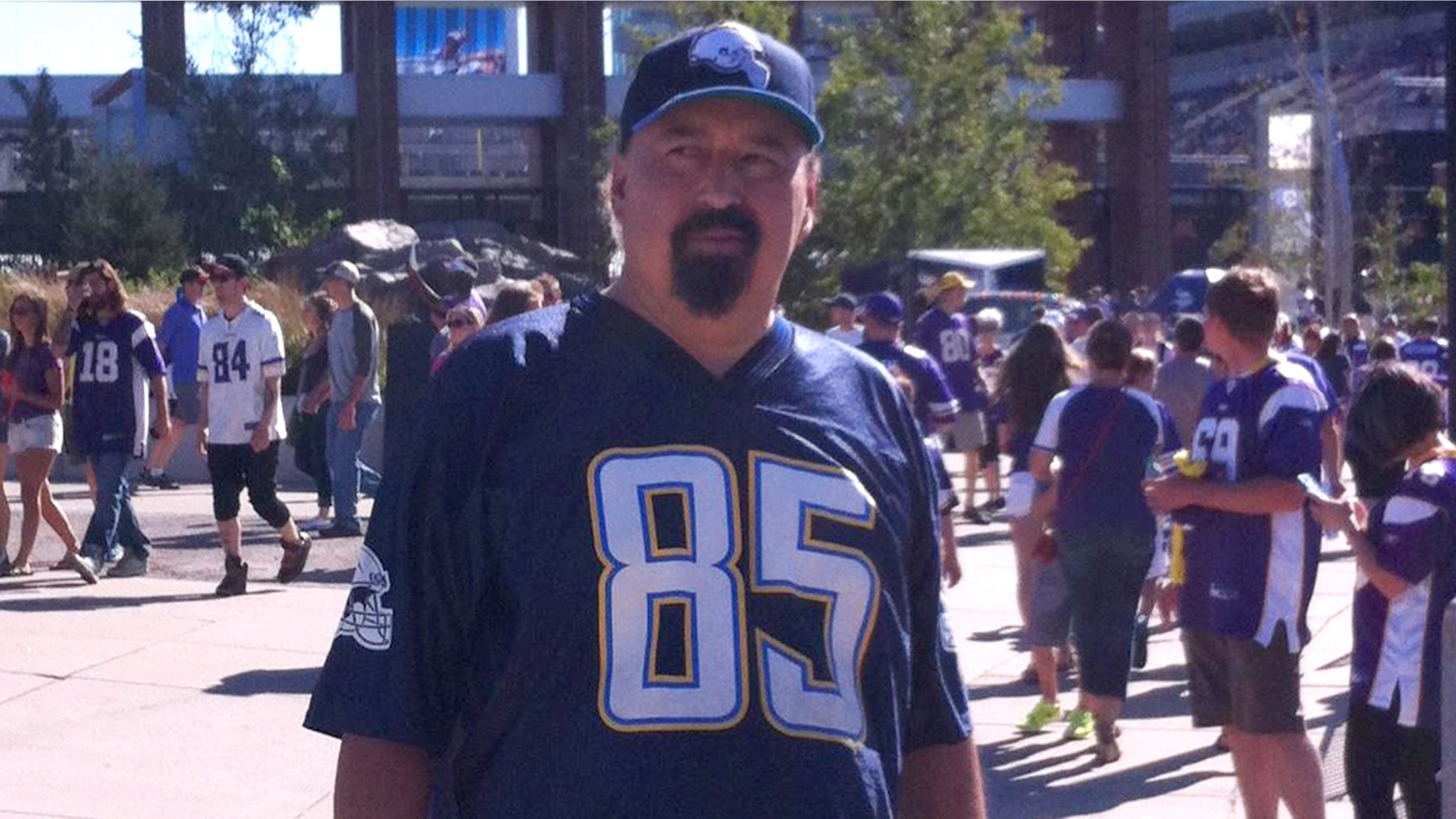 Mendoza was being treated for hypothermia after spending two days in his car in the middle of a harsh winter storm when doctors made another discovery.
(Washington County Sheriffs Office)
The miraculous story involving a Minnesota man who survived for two nights in his car while stuck in the middle of a blizzard in North Dakota has taken a tragic twist after he arrived at the hospital to be treated for storm-related hypothermia only to find out that he has stage 4 kidney cancer.
"I am determined to do whatever I have to do to fight this," William Jim Mendoza, who was reportedly delivered the news on his 59th birthday, told KSTP. "It was something they found while treating me for the hypothermia and I guess it is better to know and get on with fighting it than to not know."
GRANDMA BATTLING BRAIN CANCER GETS SURPRISE MESSAGE FROM GRANDKIDS TOO YOUNG TO VISIT
Mendoza was last seen on surveillance footage on Feb. 6 as he drove back to Bismarck from a business trip. When the harsh winter storm set in, he told KSTP that he decided to pull off the road and find a hotel, but got stuck in a snowdrift and his cellphone was dead. His family, who hadn't heard from him in several days, feared the worst as temperatures dropped to negative degrees.
"It was so hard and it is like your whole heart sinks," Mendoza's wife, Vicki, told KSTP.  "I was up at night pacing and just so worried and in a panic and felt helpless."
Word began to spread on Facebook and family and friends pleaded with anyone who might have seen have seen him to contact police.
FDA WARNS AGAINST 'YOUNG BLOOD' TRANSFUSIONS
On the morning of Feb. 8, a phone company worker who has not been identified spotted Mendoza's Ford Explorer on the side of the road and knocked on the window, TwinCities.com reported.
He was taken to a clinic and then transferred to the ICU of a hospital in Fargo where he was treated for hypothermia, and then diagnosed with cancer. According to a GoFundMe page set up on behalf of the family, doctors told him he has stage 4 renal cell carcinoma, and that it has spread to other parts of his body, including his brain.
CLICK HERE TO GET THE FOX NEWS APP
"We went from one tragedy to another," Vicki Mendoza told TwinCities.com.
The GoFundMe page lists brain surgery as part of his treatment plan and says that he would like to be connected to the man who saved him on the side of the road.
Source: Read Full Article