The human monkeypox virus continues to spread across Europe and the United States among people who have not recently traveled to endemic regions.
Study: Evidence of human-to-dog transmission of monkeypox virus. Image Credit: FOTOGRIN / Shutterstock.com
Taken together, nearly 38,000 cases of monkeypox infection have been reported in the current outbreak from 387 distinct locations throughout the world. As a result, monkeypox was declared a Public Health Emergency of International Concern by the World Health Organization (WHO) on July 23, 2022.
Despite the rapid rate of new monkeypox infections, the origin of the current epidemic remains unknown. In fact, there is growing evidence that human-to-human transmission of this virus occurred long before the first case of this outbreak was detected in April 2022.
Background
The transmission of monkeypox among humans occurs through close contact with body fluids, lesions, respiratory droplets, and contaminated materials of infected people or animals. Notably, the current outbreak appears to be primarily diagnosed among men who have sex with men (MSM).
Typically, wild animals such as rodents, squirrels, and non-human primates are most often infected with the monkeypox virus, most of which are wild in countries throughout Africa where the virus is endemic. The natural animal reservoir for the monkeypox virus remains unknown; however, there is considerable evidence that indicates rodents as the most likely reservoir.
During the current outbreak, there has been evidence of monkeypox transmission in prairie dogs in the United States, as well as among captive primates in Europe that were in contact with imported infected animals. Until now, there has never been a report of domesticated animals infected with the monkeypox virus.
In a recent The Lancet study, researchers in France describe the first confirmed case of monkeypox virus infection in a dog as a result of human transmission.
About the study
The current study involved two MSM, one of whom is 44 years old, Latino, and living with human immunodeficiency virus (HIV), whereas the second man is 27 years old, White, and HIV-negative. Both men were non-exclusive partners who lived in the same household.
The diagnosis of monkeypox infection was confirmed through the reverse transcription polymerase chain reaction (RT-PCR) assay. Both skin and oropharynx samples were obtained from patient one, while anal and oropharynx samples were obtained from patient two for testing.
RT-PCR analysis was also used to determine the presence of monkeypox virus infection in their four-year-old male Italian greyhound dog. Next-generation sequencing was conducted to assess the similarity between the viruses isolated from patient two and the dog.
Study findings
Anal ulceration was reported in both men six days post sex with other partners. The anal ulceration was followed by a vesiculopustular rash on the ears, face, and legs for patient one, while the rash was reported on the back and legs for patient two. Fever, headaches, and asthenia followed the rash four days later for both cases.
Mucocutaneous lesions, along with thin anal ulceration and abdomen pustules, were observed in the dog. Importantly, the dog had no previous medical disorders after 12 days of symptom onset in the men.
RT-PCR results confirmed that the dog was positive for the monkeypox virus. More specifically, both the dog and patient one tested positive for viruses that belonged to the hMPXV-1 clade of lineage B.1.
The hMPXV-1 strain of the monkeypox virus has been the dominant circulating strain in non-endemic regions since the outbreak began in April 2022. This strain belongs to the former West African clade, which has since been renamed as Clade II.
Clade II consists of two sublineages, of which include Clade IIa and Clade IIb, the latter of which refers to the group of viral strains that are in circulation during the current outbreak. As compared to Clade II monkeypox strains, Clade I, which was formally known as the Congo Basin clade, is known to be highly transmissible and cause more severe disease manifestations.
Moreover, the virus isolated from the dog had 100% sequence homology with the virus isolated from patient one.
Conclusions
The current study was the first to report monkeypox infection among domesticated animals. Previously, only wild animals in endemic countries have been reported to carry the monkeypox virus.
The mucosal and skin lesions, along with positive RT-PCR results obtained from oral and anal swabs, suggest that the dog experienced a true canine infection rather than simply exhibiting symptoms related to human-to-dog or airborne transmission alone.
Further research is needed to determine isolation requirements for pets that reside with individuals who test positive for the monkeypox virus, as well as on secondary transmission by pets.
Journal references:
Seang, S., Burrel, S., Todesco, E., et al. (2022). Evidence of human-to-dog transmission of monkeypox virus. The Lancet. doi:10.1016/S0140-6736(22)01487-8.
Happi, C., Adetifa, I., Mbala, P., et al. (2022). Urgent need for a non-discriminatory and non-stigmatizing nomenclature for monkeypox virus. Available from: https://virological.org/t/urgent-need-for-a-non-discriminatory-and-non-stigmatizing-nomenclature-for-monkeypox-virus/853.
Monkeypox: experts give virus variants new names. [Online]. Available from: https://www.who.int/news/item/12-08-2022-monkeypox–experts-give-virus-variants-new-names.
Posted in: Medical Science News | Medical Research News | Disease/Infection News
Tags: Assay, Body Fluids, Fever, HIV, Immunodeficiency, Monkeypox, Polymerase, Polymerase Chain Reaction, Public Health, Rash, Research, Respiratory, Skin, Transcription, Virus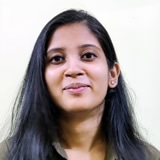 Written by
Suchandrima Bhowmik
Suchandrima has a Bachelor of Science (B.Sc.) degree in Microbiology and a Master of Science (M.Sc.) degree in Microbiology from the University of Calcutta, India. The study of health and diseases was always very important to her. In addition to Microbiology, she also gained extensive knowledge in Biochemistry, Immunology, Medical Microbiology, Metabolism, and Biotechnology as part of her master's degree.
Source: Read Full Article