In a recent study posted to the bioRxiv* server, researchers demonstrated how interferon-stimulated gene 15 (ISG15) is involved in the Vaccinia virus (VACV) dissemination.
Background
ISG15 modulates a viral proteome by encoding a small ubiquitin-like post-translational modifier that regulates several cellular pathways inside the host. Thus, it exerts antiviral activities against multiple viruses causing lethal diseases in humans [e.g., human immunodeficiency virus (HIV)].
Poxviruses, including VACV, are enveloped, linear double-stranded deoxyribonucleic acid (DNA) viruses that replicate entirely in the cytoplasm of infected cells. They have developed two unique, specialized troops – viz., intracellular mature virions (MVs) and extracellular virions (EVs), to spread and conquer new territories at the expense of the hosts' resources. EVs, derived from MVs, transmit within the host, causing systemic infection. On the other hand, MVs wrapped inside hosts' trans-Golgi network (TGN) or endosomal membranes helps VACV transmit between two hosts.
The former disseminates after cell lysis, whereas the latter propels via actin tails from living cells. In addition, the two viral forms have different protein compositions and differ among the different VACV strains. It is not yet completely understood how viral shedding plays a role in poxvirus transmission. Since humans have suffered several attacks from viruses in the past millions of years, a better understanding of the mechanism(s) that viruses deploy during infection is crucial to winning the next big battle against them. Severe acute respiratory syndrome coronavirus-2 (SARS-CoV-2) is a fine example of how some viruses can cause pandemics with high mortality rates.
About the study
In the present study, researchers used mouse embryonic fibroblasts (MEF) to demonstrate how ISG15/ISGylation system modulates the VACV infection. They infected immortalized ISG15+/+ or ISG15-/-MEFs with VACV International Health Department-J strain (IHD-J). They purified intracellular virions by ultracentrifugation through a 20% sucrose cushion, which they processed for liquid chromatography with tandem mass spectrometry (LC-MS/MS) analysis.
At the indicated times post-infection, the team separated proteins by sodium dodecyl-sulfate polyacrylamide gel electrophoresis (SDS-PAGE). Finally, they analyzed the expression of viral early (E3) and late (A27, A4) proteins analyzed by Western Blot, using specific antibodies to identify VACV proteins that interact with ISG15.
Study findings
The absence of ISG15 in MEF (ISG15-/- MEF) infected with VACV IHD-J showed reduced EV production. Also, compared to Isg15+/+ MEF, these cells showed IHD-J accumulation in the cytoplasm and the abolition of comet-shaped plaques.
A quantitative proteomic analysis of purified virions from Isg15-/- MEF showed that these cells were enriched in proteins of both MVs and wrapped virions, further confirming the accumulation of distinct virus forms in these cells. Furthermore, the authors noted that the ring finger protein 213 (RNF213), a sensor of ISGylated proteins, was among the less abundant cellular proteins in Isg15-/- samples. Thus, RNF213 interaction with ISG15 might also be relevant in the antiviral response against VACV.
Experiments with a recombinant virus expressing V5-tagged ISG15 showed that a protein A36 was essential for the actin tail formation and potentially interacted with ISG15. Likewise, the researchers observed upregulation of a protein B5 in virions purified from Isg15-/- cells. It is involved in IEV formation and actin tail polymerization. Overall, the study results indicated that, in the absence of ISG15, the release of EV and the formation of actin tails were impaired.
Transmission electron microscopy (TEM) analysis revealed that intracellular virus particles were increased in IHD-J-infected Isg15-/- cells. Surprisingly, quantifying the intracellular infectious virions by plaque assay did not show any difference between genotypes, suggesting that many of the accumulated particles in Isg15-/- cells might be defective and non-infectious.
Conclusions
Poxviruses have garnered attention, yet again, due to the recent emergence of the monkeypox virus (MPXV), a zoonotic Orthopoxvirus that infects humans. Thankfully, MPXV has resulted in notably lower mortality compared with VARV, the etiological agent of smallpox. However, there is growing concern that, in the future, it might conquer the ecological niche once occupied by VARV. Thus, the current study pursued evidence(s) of how the host restriction factors control poxvirus dissemination mechanisms.
In one of their previous works, the authors found that ISGylation inhibited the production of exosomes, vesicles secreted to the extracellular environment, very similar to EVs. So they hypothesized that EVs employ a mechanism similar to exosomes, and ISG15 could sense which of the infectious forms of VACV would be generated for viral dissemination.
Although study results pointed at ISG15 interactions with several VACV proteins, the outcome of these interactions remains to be elucidated. A more in-depth comprehension of ISG15-mediated antiviral responses could pave the way for developing effective drugs against several viruses infecting humans.
*Important notice
bioRxiv publishes preliminary scientific reports that are not peer-reviewed and, therefore, should not be regarded as conclusive, guide clinical practice/health-related behavior, or treated as established information.
Journal reference:
Bécares, M. et al. (2022) "ISG15 is required for the dissemination ofVaccinia virusextracellular virions". bioRxiv. doi: 10.1101/2022.10.27.514002. https://www.biorxiv.org/content/10.1101/2022.10.27.514002v1
Posted in: Medical Science News | Medical Research News | Disease/Infection News
Tags: Actin, Antibodies, Assay, Cell, Cell Lysis, Chromatography, Coronavirus, Cytoplasm, DNA, Drugs, Electron, Electron Microscopy, Electrophoresis, Exosomes, Gel Electrophoresis, Gene, HIV, Immunodeficiency, Interferon, Intracellular, Liquid Chromatography, Living Cells, Mass Spectrometry, Microscopy, Monkeypox, Mortality, Protein, Proteome, Respiratory, SARS, SARS-CoV-2, Severe Acute Respiratory, Severe Acute Respiratory Syndrome, Smallpox, Spectrometry, Syndrome, Ubiquitin, Vaccinia Virus, Virus, Western Blot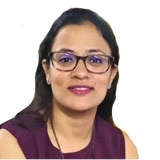 Written by
Neha Mathur
Neha is a digital marketing professional based in Gurugram, India. She has a Master's degree from the University of Rajasthan with a specialization in Biotechnology in 2008. She has experience in pre-clinical research as part of her research project in The Department of Toxicology at the prestigious Central Drug Research Institute (CDRI), Lucknow, India. She also holds a certification in C++ programming.
Source: Read Full Article