Gene Therapy Contract Development and Manufacturing: Challenges and Future Perspectives
insights
from industryDr. Ramin Baghirzade Global Head of Commcerical – Gene Therapy Charles River Laboratories
In this interview conducted at the Cell and Gene Therapy Summit Tour London, we speak to Ramin Baghirzade, Global Head of Commercial at Charles River for Gene Therapy, about the Gene Therapy CDMO solutions that Charles River Laboratories offers and more.
Please could you introduce yourself, tell us about your professional background, and what inspired your work in gene therapy?
I'm Ramin Baghirzade, Global Head of Commercial at Charles River for Gene Therapy. I've been with the company for about a year and a half, and I have a medical background. I've been in the industry most of my life, initially at Roche, and then further worked in cell and gene therapy space in Lonza and AGC Biologics. What inspired me to work in gene therapy was the potentially curative nature of cell and gene therapies.
As Global Head of Commercial Gene Therapy CDMO Services at Charles River Laboratories (CRL), could you tell us about some of the Gene Therapy CDMO Solutions that CRL offers?
We have three gene therapy CDMO sites and two centers of excellence. We have one center of excellence for plasmid DNA with two sites in the UK, in Alderley Park and Keele, and another center of excellence for viral vector manufacturing in Rockville, Maryland, USA. That's where we do the viral vector production, including AAV, lenti, retro, and adenoviruses.
In addition to that, our CDMO services are powered by biologic testing solutions. We rely on a global network of testing facilities allowing us to expedite timelines and have control internally.
At today's Cell & Gene Therapy Summit, you will be giving a talk covering CRL's Gene Therapy Journey. Could you give a brief overview of the contents of the talk? What is next for the CRL Gene Therapy Journey?
At Charles River, we spent significant effort and resources trying to connect the dots within the organization and allow our customers and partners to rely on Charles River throughout their drug development journey, from discovery to commercialization.
Despite being a large company, we ensure that whenever a customer comes to us, their experience is as seamless as possible, which means they have a single point of contact that is able to navigate them through the entire Charles River portfolio. We've been focusing on integrating the whole offering across those domains.
We launched two platforms, one for AAV and the other for plasmid manufacturing for AAV, called the nAAVigation platform, where we managed to reduce the development times from the classic 18 months to just below eight months.
On the plasmid side, we launched the eXpDNA platform earlier this year, allowing expedited plasmid DNA manufacturing and release. It's about five weeks for high-quality (HQ) plasmids and just ten weeks for GMP-grade plasmids.
As part of our portfolio, we have launched off-the-shelf plasmids, including pHelper for AAV manufacturing and three lenti plasmids unveiled at the summit.
Significant advances in technology have allowed gene therapy to be seen as a viable treatment option for many diseases. For you, what is the most significant technological advance in gene therapy, and how do you foresee technology shaping the future of gene therapy?
Challenges still remain within the cell and gene therapy space; one is the commercial viability, and tied to that are challenges from the manufacturing point of view and the cost associated with that. You can almost hear the tabloid headlines saying, "3.5 million drug approved," and now the question remains, "what happens when those kinds of products become available for more common diseases?"
Imagine if you could cure diabetes, which would cost three million, four million as a price tag; who will pay for it? Importantly, who's going to manufacture it? Because also the manufacturing processes are still quite complex. I think a lot is yet to be done to make therapies more mainstream and available for more common diseases.
With gene therapy potentially impacting patients, how important are patient and public perspectives on cell and gene therapies?
At Charles River, patients are at the front and center of everything we do. That's the reason why even within this series of thought leadership events, for us it's always really important to hear direct feedback from patients, and the feedback that we hear is that a lot more is to be done to make therapies more widely available.
Also, when it comes to ultra-rare and rare diseases, a lot is to be done to encourage drug development for those ultra-rare diseases, for which maybe, a business case is not as straightforward.
The Gene and Cell Therapy Summit aims to connect fellow leaders shaping cell and gene therapy development. What importance do events like today's summit hold in collaboration between academia and industry?
I think it's critical to bring all the key stakeholders together and allow them to mingle and hear different perspectives. That has been one of the main objectives of this type of event; we try to bring different perspectives and stakeholders together, talk, and then discuss topics of common interest. This also allows us to build this ecosystem within the cell and gene therapy community, where we exchange ideas and partner across those domains to see how we can take the industry to the next level.
One of the main objectives set out for today is to allow leading experts and executives in the cell and gene therapy space to navigate and discuss the biggest critical challenges they face. What are the major challenges in gene therapy today, and how can you foresee these challenges being overcome?
Manufacturing is one such challenge, and trying to overcome this challenge has been very important for Charles River. There's been a lot of internal workshops and discussions. Again some of those offerings which we are bringing online are really tied to those challenges in the industry where, for example, on the plasmid side, we will make them available off the shelf so that already on day zero, they're available, so it becomes a lot more of a cost-effective and time-efficient solution.
Another challenge we see is reimbursement and market access because we need to make those therapies commercially viable. New business models are emerging, for example, payment-by-installment, outcomes-based payments, etc.
What are you personally most excited about when considering the future of cell and gene therapies?
I'm very passionate about the field because we're now at an inflection point where it's no longer science fiction. This is now becoming a mainstream reality, and it's fascinating to see more and more products coming to market. I expect there to be a snowball effect as more treatments come to market further boosting investor confidence. The more money that is being poured into the field, the more products will be coming to the market.
What excites me is seeing how these therapies become mainstream and possibly also move into the first line of care because a lot of these drugs have been positioned historically as a last resort.
What's next for you and your work?
We have great vision and ambitions at Charles River, so we plan to continue bringing more offerings and capabilities. It has been a great journey in Charles River, and I plan to continue to stay on the journey.
About Ramin Baghirzade
Dr Ramin Baghirzade is the Global Head Commercial – Gene Therapy CDMO Services at Charles River Laboratories. With 15+ years of experience in life science and healthcare, Dr. Baghirzade previously held roles of increasing responsibility at Roche, Lonza, and AGC Biologics in global business development, strategic marketing and market intelligence functions. He holds a Ph.D. Degree in Medical Sciences, as well as an MBA.
Posted in: Insights from Industry | Life Sciences News
Tags: Cell, Diabetes, DNA, Drugs, Gene, Gene Therapy, Manufacturing, Oncology, Plasmid, Technology, Viral Vector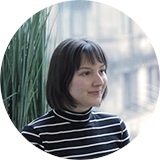 Written by
Danielle Ellis
Danielle graduated with a 2:1 in Biological Sciences with Professional Training Year from Cardiff University. During her Professional Training Year, Danielle worked with registered charity the Frozen Ark Project, creating and promoting various forms of content within their brand guidelines.Danielle has a great appreciation and passion for science communication and enjoys reading non-fiction and fiction in her spare time. Her other interests include doing yoga, collecting vinyl, and visiting museums.