Swisscom calls back a toy from the trade
A toy manufacturer from Switzerland has initiated an urgent recall, there is a high risk of choking for small children. This is called a construction toy from the manufacturer Swiss games. The defective products can be returned in trade for a refund of the purchase price. There is a danger for small children, parents should act as quickly as possible.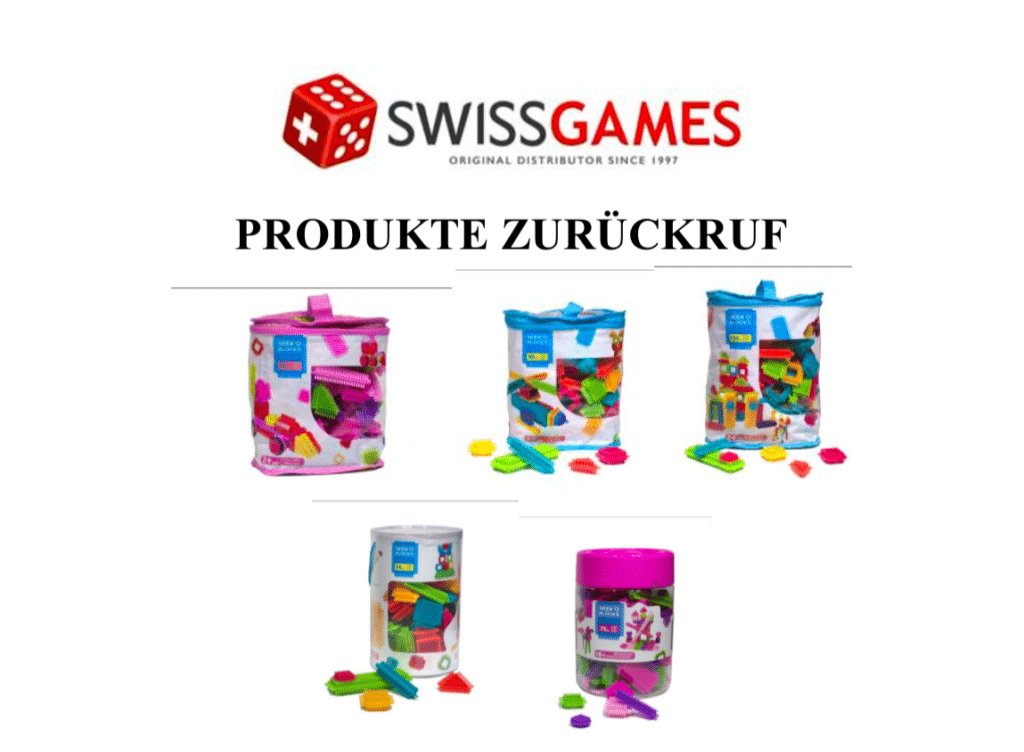 Companies are obliged to take their products from the market or to recall it, if by the operation of imported, manufactured or sold items to endanger the health or are not sure. In this case, this obligation applies.
Choking hazard due to semi-spherical parts
The Swiss Manufacturer "Swissgames" calls various "SEEK'O BLOCKS" Construction toys of the trade. The company informed that in the case of the half-ball-shaped pieces, from which a small ball can be made, the danger of suffocation. In particular, in the case of small children, take them in the mouth and may be swallowed.
The match in question were sold by various providers in Europe and sold, which is why the recall also applies to Germany.
Here is the article in the Overview:
Article: Construction Toys
Brand: SEEK'O BLOCK
Article number: BA1001, BA3002, BA3003, BA3102Z
Lots: 2015TRA01, 2016TRA01, 2016TRA03, 2017TRA01, 2017TRA02, 2017TRA03
EAN: 4897056520844, 4897067860199, 4897067860380, 4897056520790
Article: Construction Toys
Brand: SEEK'O BLOCK
Article number: BA3203, BA4004, BA4006
Lots: 2015TRA01, 2016TRA01, 2016TRA03, 2017TRA01, 2017TRA02, 2017TRA03
EAN: 4897067860359, 4897067860212, 4897067860397
Article: Construction Toys
Brand: SEEK'O BLOCK
Article number: BA1001F, BA1002, BA1003
Lots: 2015TRA01, 2016TRA01, 2016TRA03, 2017TRA01, 2017TRA02, 2017TRA03
EAN: 4897067860434 4897056520837 4897056520806
Parents should either remove the semi-spherical parts, or the product back to the store to bring you the toy you have purchased. The purchase price will be at once refunded. (sb)