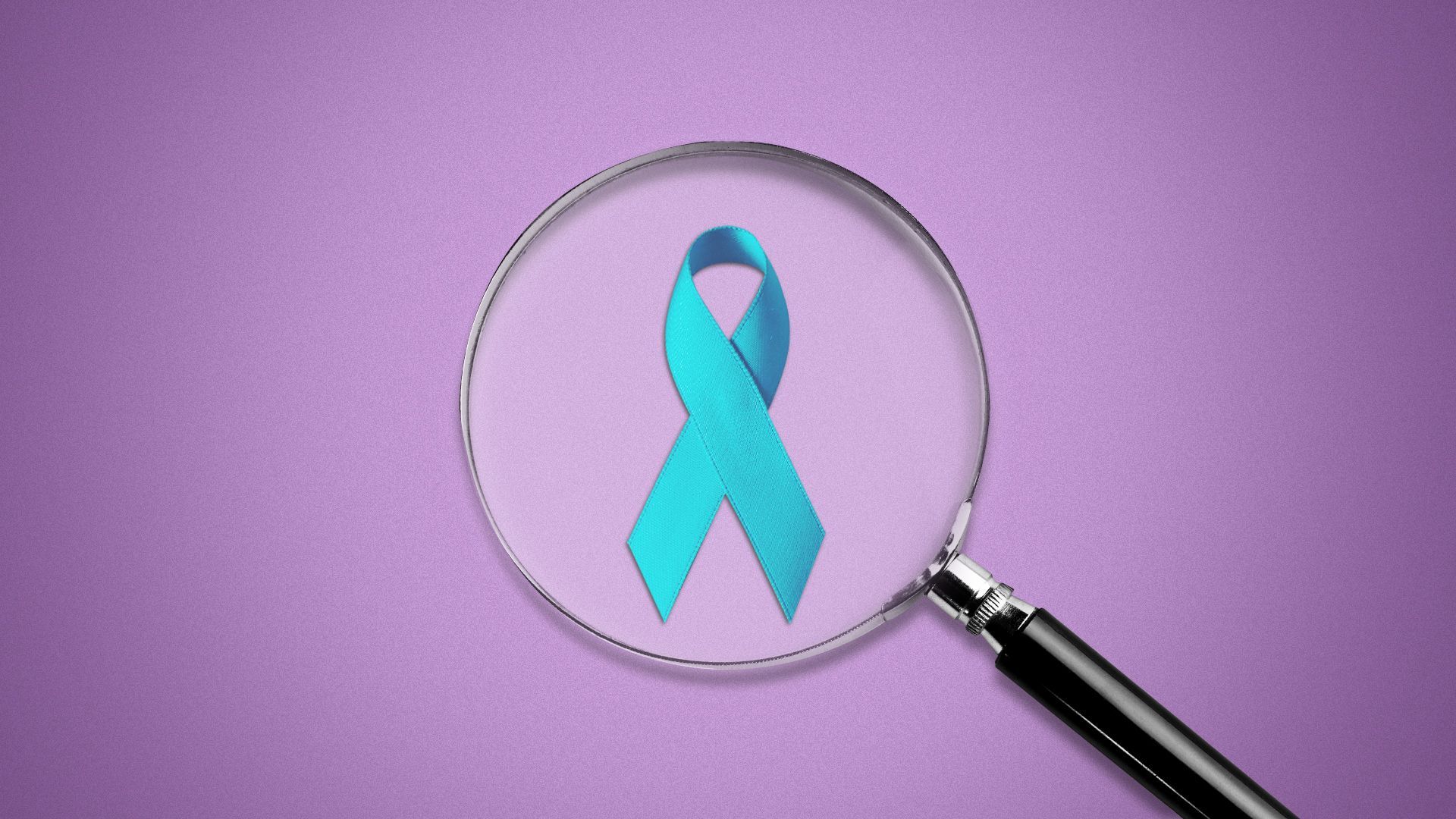 Illustration: Aïda Amer/Axios
More people are being diagnosed at younger ages and with more advanced cases of colorectal cancer, according to new research published Wednesday.
Why it matters: Colorectal cancer is the third most commonly diagnosed cancer and the third most common cause of cancer‐related death in both men and women in the U.S.
It ranks second in cancer‐related deaths globally and is the leading cause of cancer deaths in men younger than 50 years.
What they are saying: "We know rates are increasing in young people, but it's alarming to see how rapidly the whole patient population is shifting younger, despite shrinking numbers in the overall population," said Rebecca Siegel, senior scientific director, surveillance research at the American Cancer Society, and lead author of the report in CA: A Cancer Journal for Clinicians.
By the numbers: The proportion of individuals in the U.S. diagnosed with advanced-stage colorectal cancer increased from 52% in the mid-2000s to 60% in 2019.
Diagnoses of people under 55 years of age doubled from 11% or about 1 in 10 in 1995 to 20% or about 1 in 5 cases in 2019.
Death rates from colorectal cancer have increased since around 2005 by 1% annually in people younger than 50 years old.
The bottom line: These latest findings confirm trends observed in previous studies and have major implications for convincing younger people to get screened for the disease.
Source: Read Full Article