A pilot cohort study on infants with new-onset epilepsy examines the clinical utility of rapid genome sequencing
In a recent study published in the Lancet Neurology, researchers evaluated the clinical impact of rapid genome sequencing of infants with new-onset epilepsy using their biological parents as probands.
To this end, they performed a multicentre pilot cohort study of the International Precision Child Health Partnership (IPCHiP), a consortium of four pediatric centers providing tertiary pediatric care in Canada, the United Kingdom (UK), Australia, and the United States of America (USA).
Study: Evaluation of the feasibility, diagnostic yield, and clinical utility of rapid genome sequencing in infantile epilepsy (Gene-STEPS): an international, multicentre, pilot cohort study. Image Credit: Immersion Imagery/Shutterstock.com
Background
Most cases of neonatal and infantile epilepsies, a type of seizure, have genetic etiologies, raising the need for early genetic diagnoses to inform early and targeted clinical management of infants' seizures and improve disease outcomes.
So far, studies have demonstrated a high diagnostic yield of rapid genome sequencing, primarily in infants admitted to neonatal intensive care units (NICUs). However, evidence of its utility for prompt genetic diagnoses in infants from inpatient settings with epilepsy has not been established.
About the study
In the present study, researchers collected blood samples from infants with new-onset epilepsy under the age of one as well as from their biological parents to analyze their deoxyribonucleic acid (DNA) using rapid genome sequencing and identify genetic changes that might be causing their seizures.
They excluded infants with acquired epilepsies as they are unlikely to have genetic etiologies.
The researchers performed trio genome sequencing when DNA from both parents was available and duo/singleton genome sequencing when neither parent or only one parent was available.
The team performed genome-wide analysis for single nucleotide variants (SNVs), small deletions and insertions, copy number variants (CNVs), and short tandem repeat expansions to detect pathogenic or likely pathogenic variants in the genome of all the infants evaluated in the study.
Furthermore, the researchers used various statistical tests, the two-tailed χ2 test, and the Mann-Whitney test among others, to analyze the statistics of socio-demographic and clinical characteristics of the study cohort, the diagnostic yield of rapid genome sequencing, its timing, and clinical impact.
They also harmonized study protocols across all sites to strengthen the generalizability of the study findings.
Study findings
Of the 147 infants with new-onset seizures screened between September 2021 and August 2022, 120 were eligible for enrollment into the Gene-STEPS; however, only 91% of parents enrolled their infants in the study.
The final study cohort of 100 infants represented most infants with unexplained epilepsy, of which 59% were boys and 41% were girls. Most infants (60%) were from inpatient settings, and 63% were of White ethnicity.
Infantile seizures occurred in 19% of infants, and infantile epileptic spasms syndrome, a developmental and epileptic encephalopathy, was present in 51% of infants.
Magnetic resonance imaging revealed that 11% of infants had a malformed cerebral cortex, and many infants showed developmental delays after seizure onset.
The authors identified genetic causes of epilepsy in 43% of the 100 infants on average in 37 days from seizure onset to the time of getting the results of rapid genome sequencing.
The diagnostic yield remained similar across different sites; however, it varied based on the type of epilepsy syndrome. The authors also noted substantial genetic heterogeneity in genetic diagnoses across the study cohort.
Accordingly, rapid genome sequencing implicated 34 unique genes and only seven genes more than once. The study findings also highlighted the significance of channelopathies in new-onset epilepsies among infants.
Rapid genome sequencing also identified pathogenic or likely pathogenic variants in most infants, the majority of which comprised SNVs and small insertions & deletions, and only a small proportion of infants had genetic variants of uncertain significance.
Conclusions
The current study showed the immediate clinical utility of rapid genome sequencing for genetic diagnoses in infants with new-onset epilepsy and their families in most cases. It also captured genetic diagnoses missed by standard-of-care genetic testing in some cases.
Furthermore, these genetic diagnoses informed early treatment in 24/43, i.e., 56% of cases, and improved disease outcomes. It facilitated additional evaluation and prognosis in 65% and 85% of cases, respectively, and recurrence risk counseling in all cases.
This study also laid the groundwork for advancing precision health strategies for other genetic diseases (beyond epilepsy) by investigating their underlying genetic mechanisms.
Yet, there is a need for more longitudinal follow-up studies gathering more insights into the clinical impact of rapid genomic sequencing and its ability to improve the quality of life of this vulnerable population.
Journal reference:
D'Gama AM., (2023) Evaluation of the feasibility, diagnostic yield, and clinical utility of rapid genome sequencing in infantile epilepsy (Gene-STEPS): an international, multicentre, pilot cohort study, Lancet Neurol, doi: 10.1016/S1474-4422(23)00246-6. https://www.thelancet.com/journals/laneur/article/PIIS1474-4422(23)00246-6/fulltext#%20
Posted in: Child Health News | Genomics | Medical Science News | Medical Research News | Medical Condition News
Tags: Blood, Child Health, Cortex, Diagnostic, DNA, Encephalopathy, Epilepsy, Gene, Genes, Genetic, Genome, Genomic, Genomic Sequencing, Imaging, Intensive Care, Magnetic Resonance Imaging, Neonatal Intensive Care, Neurology, Nucleotide, Seizure, Syndrome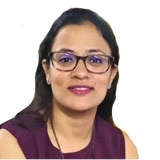 Written by
Neha Mathur
Neha is a digital marketing professional based in Gurugram, India. She has a Master's degree from the University of Rajasthan with a specialization in Biotechnology in 2008. She has experience in pre-clinical research as part of her research project in The Department of Toxicology at the prestigious Central Drug Research Institute (CDRI), Lucknow, India. She also holds a certification in C++ programming.