This Swiss salmon products may be contaminated with Listeria
The Ospelt food GmbH has initiated recently a large recall of numerous Salmon products. As the manufacturer informs, are found in the context of the checks in several articles illness-causing Listeria bacteria (Listeria monocytogenes) that can cause the infectious disease listeriosis.
The products were mainly sold in the Swiss supermarket chain Migros, Migrolino and Coop. In addition to the Switzerland border could be affected nearby inhabitants in Germany and Switzerland-tourists. Listeria can cause flu-like symptoms such as fever, headache, Nausea, and vomiting. In pregnant women, the elderly, and persons with a weakened immune system, serious illness threaten gradients. Who shows after eating these symptoms, you should immediately consult a doctor and Listeria clues.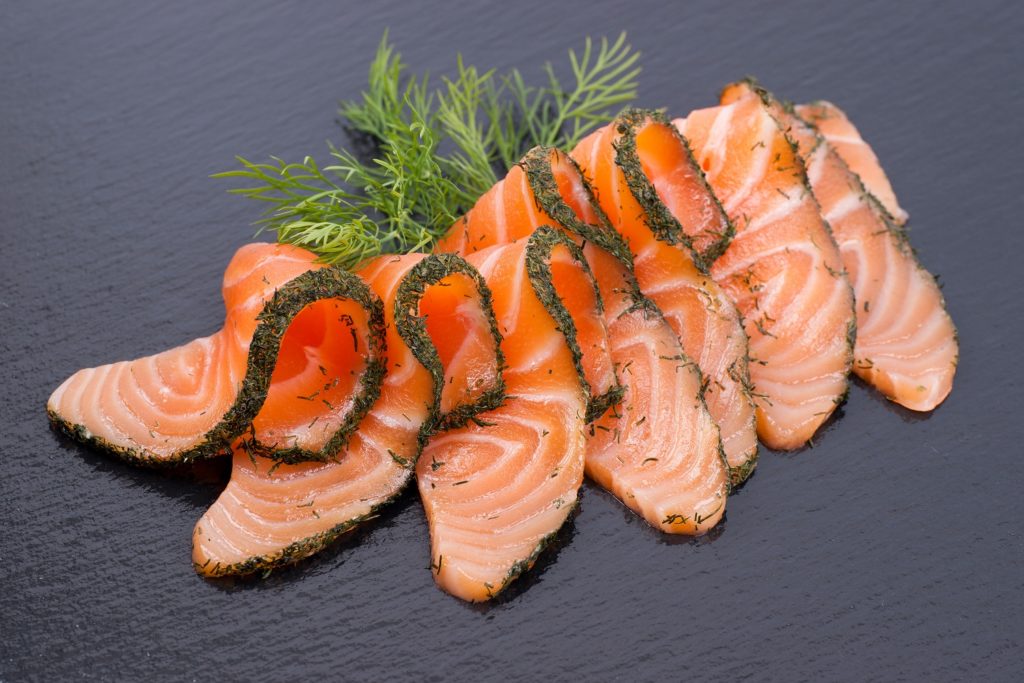 These products are affected in the case of Migros and Migrolino
The supermarket chains Migros and Migrolino ask your customers the following salmon to consume products, not, but, regardless of the expiration date to bring the sale back. Affected are the article:
Smoke salmon breeding cut 250 grams, SKU: 251363000000
Atlantic Spice Salmon 100 Grams, Item Number: 251362100000
Organic Norwegian salmon tartare with herb Vinaigr. 110 Grams, Item Number: 251364240000
Scottish Smoked Salmon 100 Grams, Item Number: 251361100000
Rauchlachsanschnitte180 Grams, Item Number: 251360400000
Selection Of Norwegian Graved Salmon 100 Grams, Item Number: 251362210000
ASC-smoke salmon cubes with mountain herbs 80 grams, item number: 251360103200
ASC Norwegian smoked salmon 75 grams, item number: 251360103100
Atlantic Salmon Trout, 90 Grams, Item Number: 251366300000
Migros Organic Smoked Salmon 100 Grams, Item Number: 251361300000
Bio Norwegian Lime Smoked Salmon 100 Grams, Item Number: 251361300100
Bio Norwegian filet savory 130 grams, item number: 251364700000
Pacific wild salmon Coho MSC 100 grams, item number: 251363770000
MSC wild salmon with Dill and lemon, 100 grams, item number: 251362220000
MSC wild salmon Sockeye sliced 100 grams, item number: 251363200000
Organic smoked salmon with Swiss Kräuter100 grams, item number: 251361700000
These products are affected at Coop
The supermarket chain Coop sells the affected salmon products, however, under a different name. In addition, some of the Sushi articles are affected. Here, too, all products are recalled, regardless of shelf-life data. Affected are the salmon-article:
Coop Naturaplan Bio Mövenpick salmon filet smoked around 110 grams
Coop Qualité & Prix MSC smoked wild salmon tartare with Sauce approx. 100 grams
Coop Qualité & Prix-smoked salmon Scotland 120 grams
Coop Qualité & Prix salmon strips smoked 180 grams
Prix Garantie salmon smoked of Norway, 200 grams
Coop Qualité & Prix toast-smoked salmon 100 grams
Coop Qualité & Prix-smoked salmon Norway 200 grams
Coop Qualité & Prix ASC salmon smoked Norway Lemon/Pepper 100 grams
Coop Naturaplan organic salmon smoked vanilla 100 grams
Coop Qualité & Prix MSC wild salmon Sockeye smoked 250 grams
Coop Qualité & Prix MSC wild salmon Sockeye smoked 100 grams
Fine Food MSC smoked wild salmon Kenai 100 grams
Mövenpick MSC wild salmon Coho smoked 120 grams
Mövenpick MSC smoked wild salmon tartare with Sauce 130 grams
Mövenpick smoked salmon Island 90 grams
As well as the Sushi-products:
ZENBU Small Uramaki (Sushi)
ZENBU Salmon (Sushi)
ZENBU Gozen (Sushi)
ZENBU Maki Mix (Sushi)
ZENBU Salmon poke (Sushi)
ZENBU Uramaki Mix (Sushi)
ZENBU Maru Maki (Sushi)
ZENBU Nigiri Small (Sushi)
ZENBU Nigiri Large (Sushi)
ZENBU Nigiri & Small Uramaki (Sushi)
(vb)